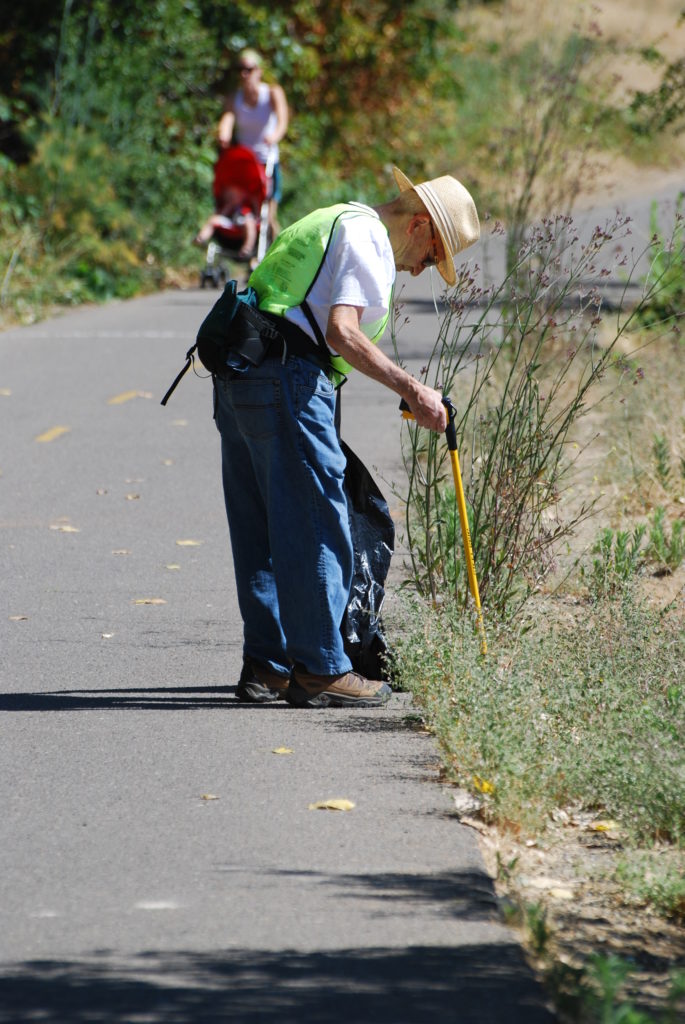 Adopt-The-Parkway
The American River Parkway stretches approximately 29 miles from Discovery Park in Sacramento to Beal's Point at Folsom Lake. This great resource includes 32 miles of paved multi-use trails. To say that the Parkway is a popular amenity in this region is putting it mildly.
Hundreds of thousands of people every year use the Parkway for daily nature walks, recreation, and athletic events. Local businesses and park enthusiasts support multi-use trail and parkway maintenance. The Folsom Lake State Recreation Area implemented an Adopt-the-Parkway program in 2008, mirroring a successful program in the Sacramento County portion of the American River Parkway.
The State Park portion of the American River Parkway begins east of Hazel Avenue. On both sides of Lake Natoma, there are a total of 15 miles of paved multi-use trail. There are also dirt trails, day use areas, and a variety of park amenities included in the Parkway.
State Park staff and FOLFAN co-manage the program, while FOLFAN provides the non-profit fiduciary role. There are two ways to participate in the Adopt-the-Parkway program: through Financial Sponsorship or through Volunteer Stewardship.
1. Financial Sponsors can adopt a mile of the Parkway for $1,200 per year. The sponsor's name is featured on two signs (one at each end of the adopted mile). Logos and branding cannot be accommodated on the signs. The financial sponsorship amount can be pro-rated so that all renewals take place in January of each year. Sponsorship funds are administered through FOLFAN in conjunction with State Parks and are spent for such things as signage, tools, bike trail repairs, clean-up events, stewardship training, and equipment.
2. Volunteer Stewards make a commitment to pick up litter for a minimum of 20 hours per calendar quarter. This can be accomplished as an individual or by a family or group. Training events, volunteer appreciation, and clean-up events are offered to Volunteer Stewards periodically. The steward's name or organization is featured on two signs (one at each end of the adopted mile).
Please email FOLFAN President Jim Cassio at president@folfan.org for more information on the Adopt-the-Parkway program (download brochure here).